15 Dog-Friendly Fall Activities Near Me (Dallas Area)
September 13, 2022
4 min read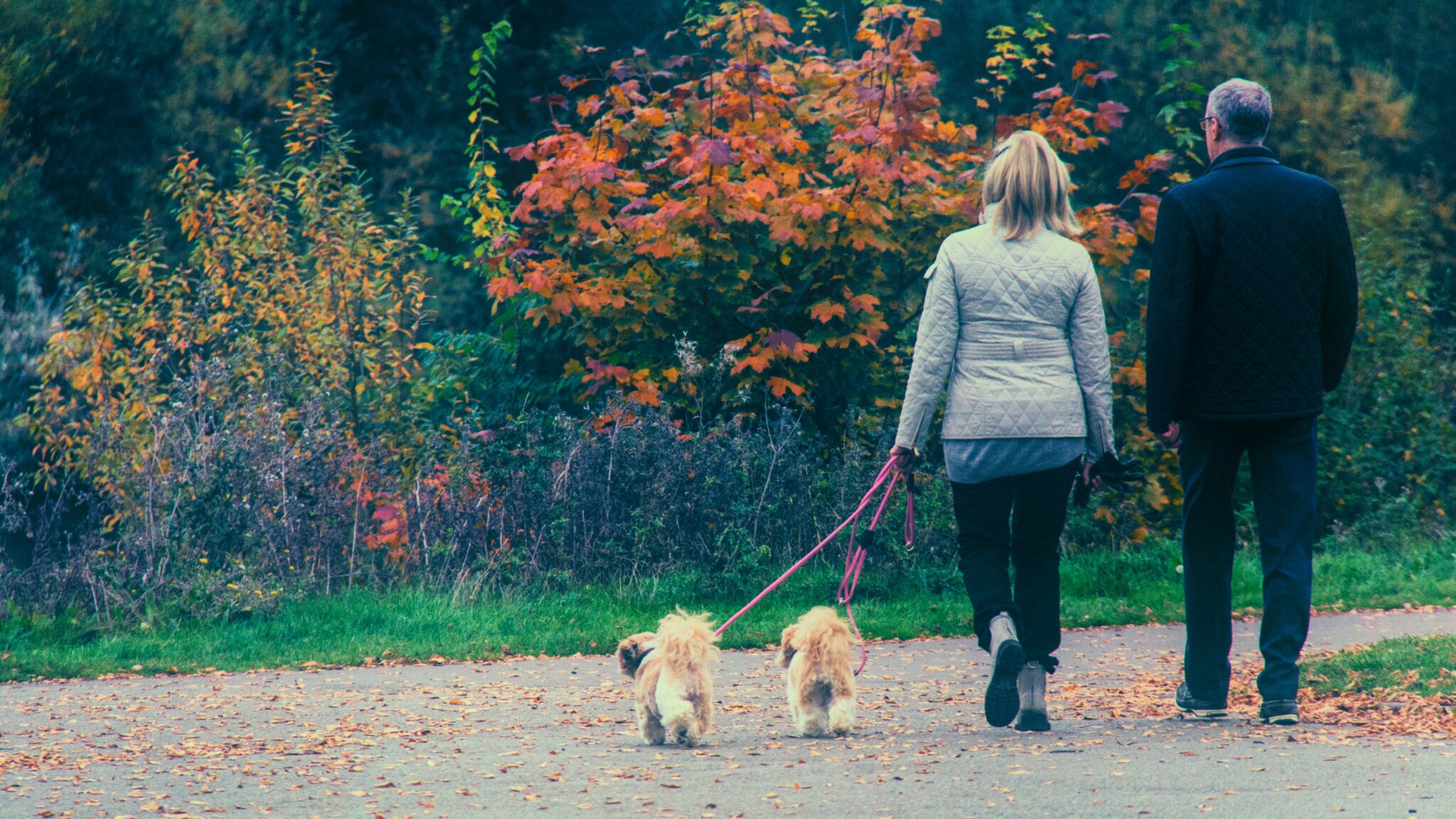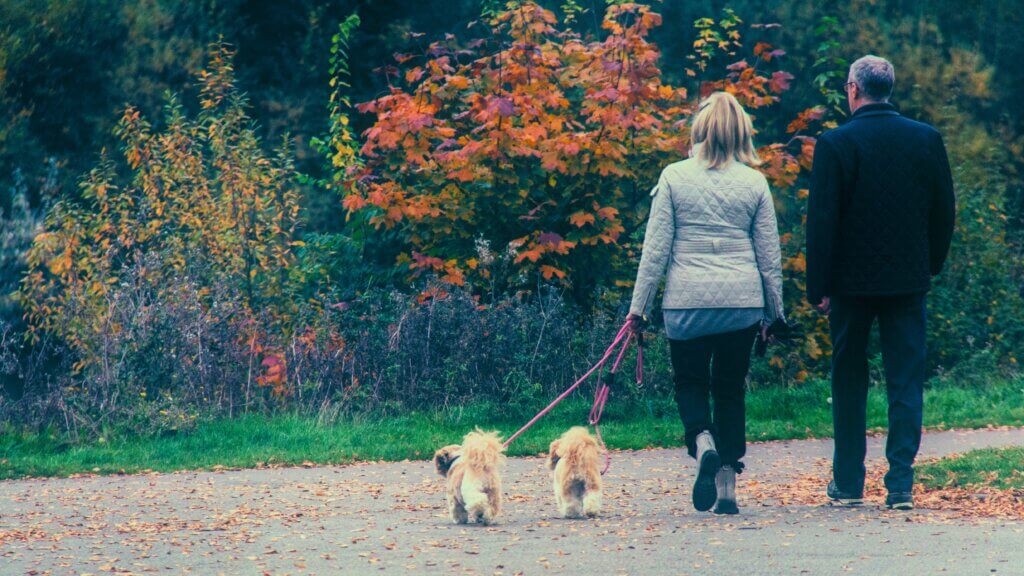 For those who live in Dallas looking for "dog-friendly fall activities near me," you are in for a treat! Fall brings slightly cooler temperatures and many more chances to enjoy the area with your four-legged family member.
Plus, the Dallas area is extremely welcoming to dogs! There are several parks, restaurants, and shopping areas that are dog-friendly.
Bookmark this list as your go-to for dog-friendly activities near me.
#1 Dog-Friendly Workout
Enjoy a workout in the cooler weather with your pet. Check out 15 Fun Ways to Exercise with Your Dog for ideas.
#2 Visit a Pumpkin Patch
Many pumpkin patches are dog-friendly. Take your dog with you and allow him to pick a pumpkin. When you take it home, decorate the pumpkin with his paw prints.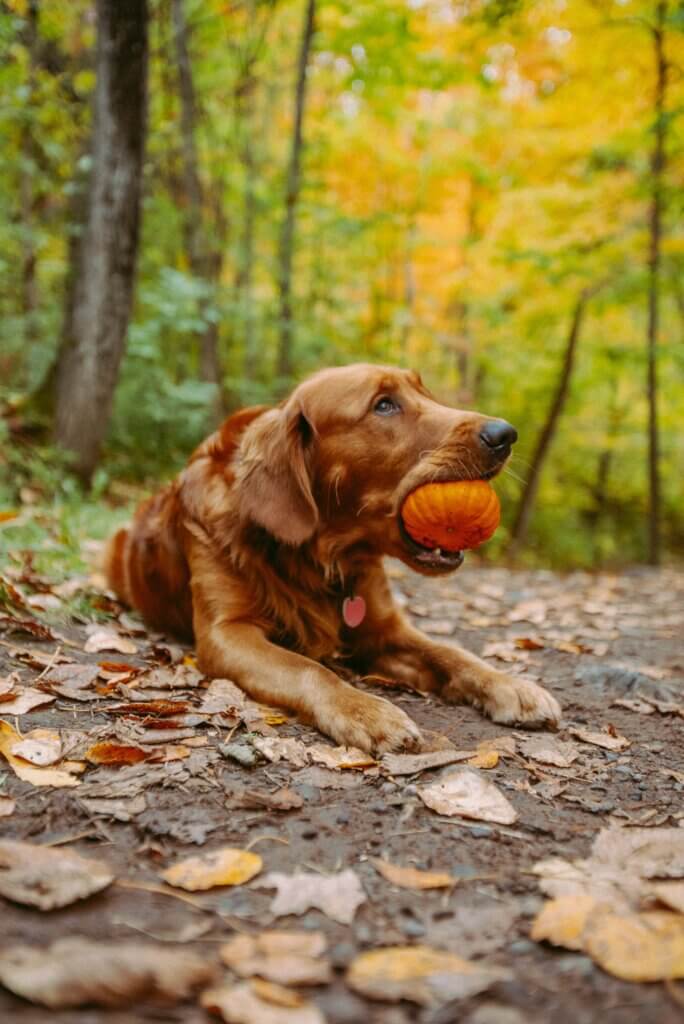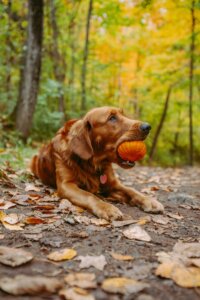 #3 Go Trick or Treating
Get your dog a Halloween costume and take her trick or treating with the family. Just remember the leash!
#4 Enjoy a Meal Outdoors
Many restaurants in Dallas offer dog-friendly patio seating. See 15+ of Our Favorite Places to Go in Dog-Friendly Dallas for more ideas.
#5 Head to a Dog Park
If you are looking for dog-friendly fall activities near me in Dallas, you will likely come across many dog parks. The fall temperatures make it the perfect time to head to one of the many dog parks in the area. Be sure to practice dog park etiquette!
#6 Take a Hike
Not all but some nature preserves in Dallas welcome dogs. Head to Cedar Ridge Preserve on a nice day and enjoy the beauty around you with your pup.
#7 Get a Start on Your Holiday Shopping
Many businesses at the Shops at Park Lane welcome dogs. You can take your dog with you as you get a head start on your Christmas shopping.
#8 Visit the Farmers' Market
Fall is the perfect season to visit the farmers' market. Head to the Dallas Farmers Market to pick up a seasonal bounty with your pup.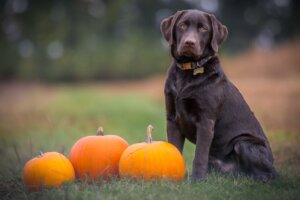 #9 Embrace That Pumpkin Spice Life
In addition to heading to Starbucks for a Pumpkin Spice Latte and a puppuccino, you can bake dog-friendly pumpkin treats in your own kitchen.
Try this recipe for peanut butter and pumpkin dog treats from All Recipes.
Ingredients
2 ½ cups whole wheat flour
2 large eggs
½ cup canned pumpkin
2 tablespoons peanut butter
½ teaspoon salt
½ teaspoon ground cinnamon
1 teaspoon water, or more if necessary
Directions
Preheat the oven to 350 degrees F (175 degrees C).
Combine flour, eggs, pumpkin, peanut butter, salt, and cinnamon in a bowl; stir with a spatula until combined.
Transfer mixture to a work surface and work it with your hands until mixture starts to come together. Add 1 teaspoon water at a time (only if needed) to help make the dough workable, but don't add too much as it should be dry and stiff.
Roll the dough to a thickness of 1/2 inch. Cut into 1/2-inch pieces and transfer to a baking sheet.
Bake in the preheated oven until dog treats are golden brown and crunchy, about 40 minutes. Let cool before serving to your dog.
#10 Go on a Trolley Ride
The McKinney Avenue Trolley is dog-friendly and a wonderful way to explore the city.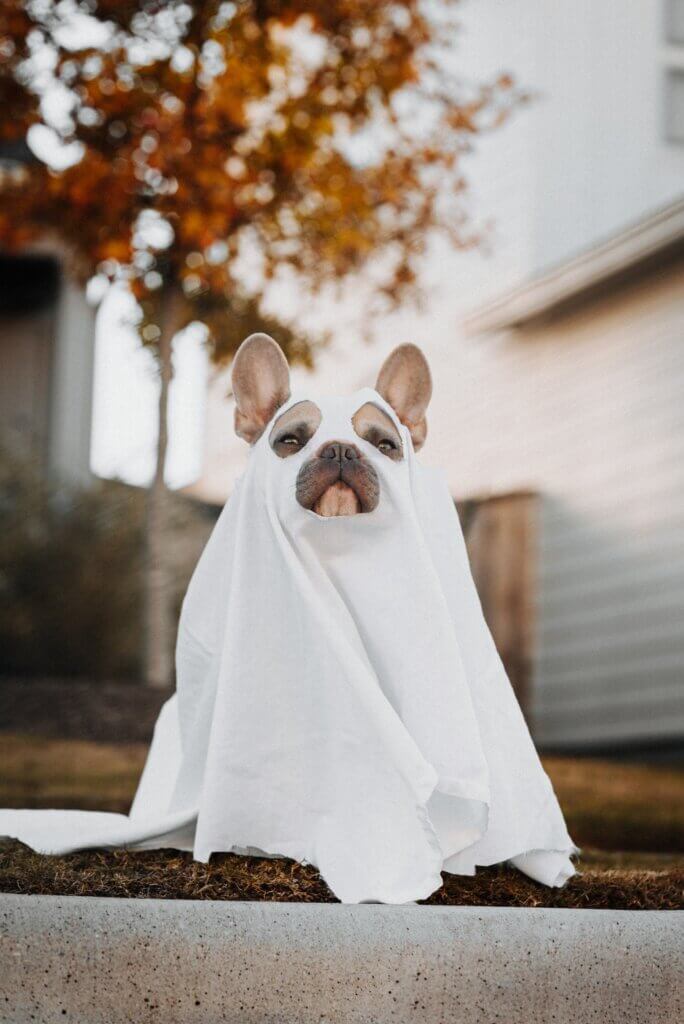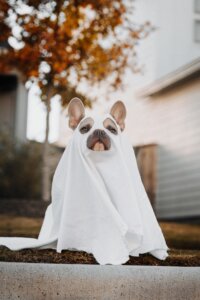 #11 Host a Halloween Pawty
Call up your dog's furry friends and invite them over for a costume party, complete with peanut butter and pumpkin cupcakes.
#12 Play in Leaves
When you see a pile of leaves, let your dog embrace it!
#13 Let Your Dog in on Tailgating Fun
The next time you tailgate, take your dog with you. Pack some treats or let him enjoy what you are grilling (if it is safe). Throw a ball and let him in on the fun.
#14 Cuddle with Your Pup for a Scary Movie Marathon
Scary movies won't be quite so scary when you are cuddling with your four-legged protector.
#15 Make Doggie S'mores
You may find the sound of doggie s'mores alarming because you know chocolate is a no-no for dogs. This recipe uses carob chips instead, which is a safe alternative for chocolate.
Here is a recipe from Golden Woofs.
Ingredients
Carob chips
Cream cheese
Dog bone biscuits
Directions
Place carob chips in microwave-safe bowl and microwave for 30-second intervals until melted and smooth.
Spread a thin layer of cream cheese on the dog biscuit.
Then, dip the dog biscuit into the melted carob chips.
Place dog biscuits on wax paper and let them set until the carob has hardened.
Let dog enjoy in moderation.
Super Scoopers hopes you and your furbaby enjoy the fall! If you want to play with your dog instead of scooping poop, give us a call.