15 Summer Must-Haves for Dogs
August 16, 2022
5 min read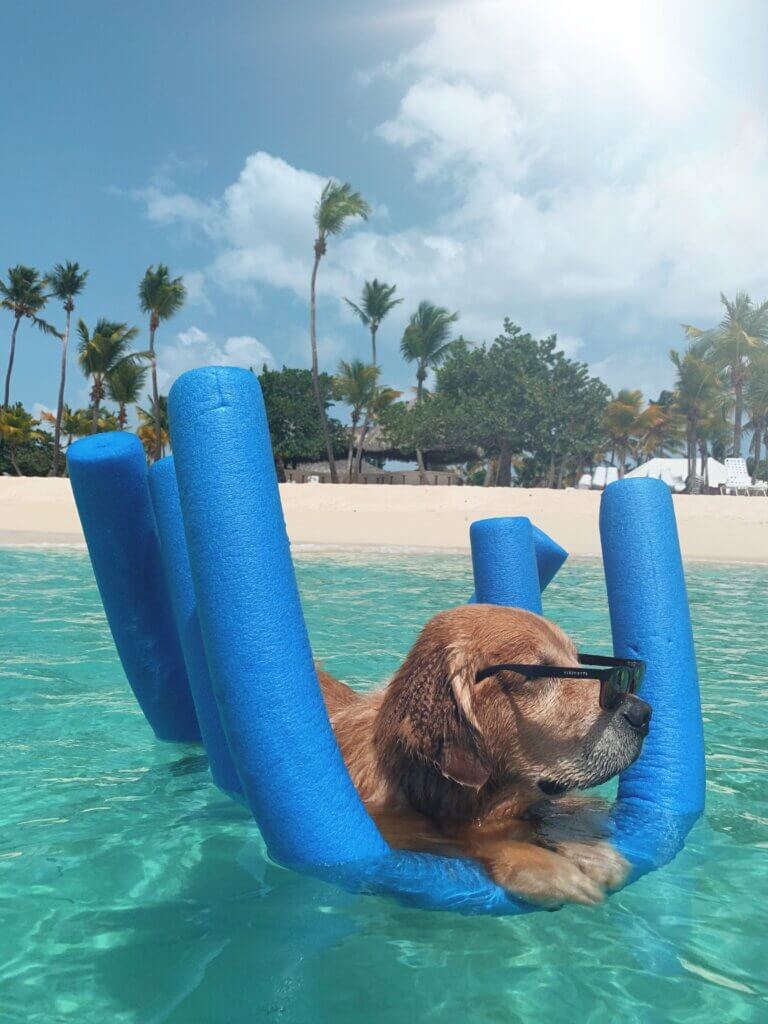 Summer may be almost over, but we are currently in the hottest month of the year. That's why it is important to make sure you've got these 15 summer must-haves for dogs. On the hottest days of the year, you want to make sure you have ways to keep your dog safe and cool.
With these 15 summer must-haves, you won't have to worry about your pup suffering from heat stroke.
Life Jacket
It's easy to fool yourself into believing your dog doesn't need a life vest because most dogs are natural swimmers. However, dogs only swim using their front legs, which means they tire out easily. Moreover, accidents do happen – a dog life jacket provides an extra layer of protection.
Plus, there are some fun dog life jackets available, like this one, that include shark fins to give humans a good scare and a big laugh.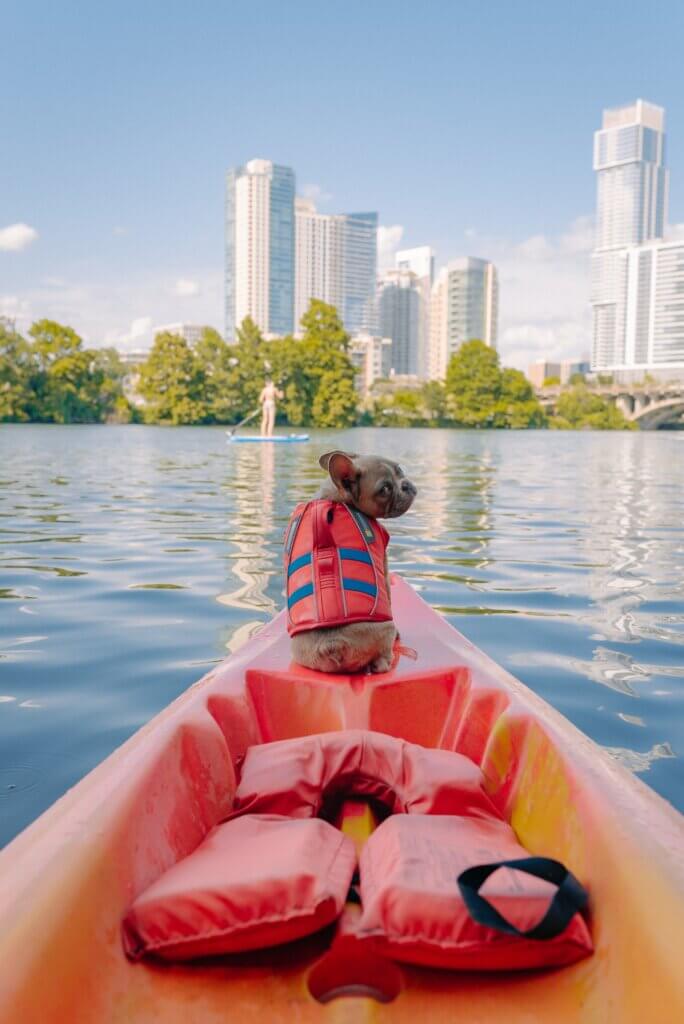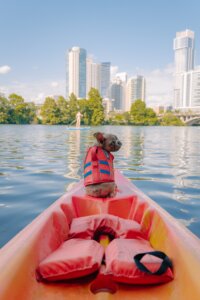 Portable Water Dishes
You want to make sure your pup always has access to clean water. As much as you want to let your dog lick from the communal bowls at dog parks and restaurants, you need to be aware this is an easy way for your dog to share germs. And if you visit a dog beach, you don't want your dog lapping up salt water.
Avoid these issues with portable collapsible dog bowls.
Sunscreen for Dogs
One of the summer must-haves for dogs that people often miss is sunscreen. You might not know it, but all dogs need sunscreen to protect their noses. And some dogs even need sunscreen to protect their ears and other areas where their skin is exposed – especially light-skinned dogs or dogs with minimal coats.
Instead of sunscreen for humans, look for sunscreen made safely for dogs.
Doggy Bag Pouch
While Super Scoopers is happy to scoop the poop from your yard, we can't scoop after your dog when you go on summer adventures. For your daily walks or bigger summer excursions, invest in a hands-free walking belt (like a fanny pack) to store poop bags, treats, and your keys.
The DOCO hands-free dog leash and waist belt is a great choice.
Booties
Protect your dog's paws from the hot pavement with waterproof dog booties. You want to look for dog booties that are specifically made for summer (aka breathable).
Cooling Vest
Help your dog cool down from a hot, fun day quickly with a cooling vest. These cooling vests work by reflecting the sun away from the body and using cool water to mimic sweating. You won't have to worry about heat stroke again!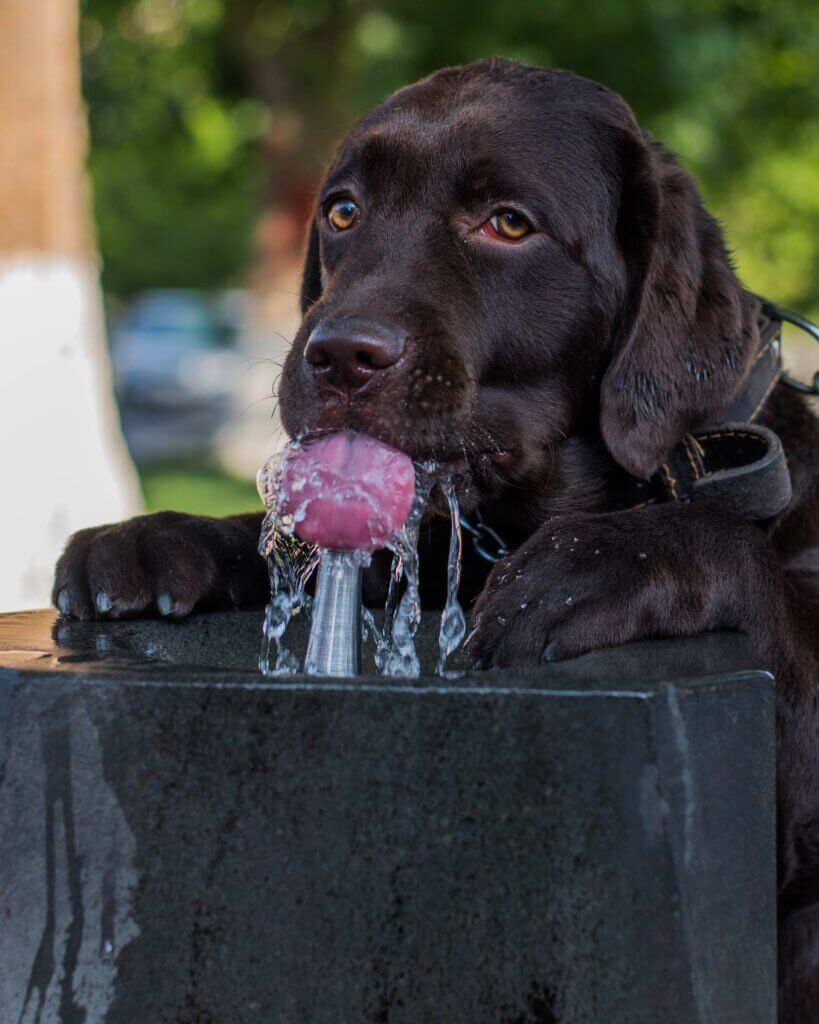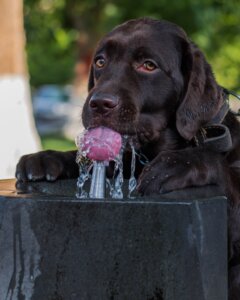 Cooling Bandana
If you have a smaller dog, a cooling vest won't work. However, a smaller version is available in a bandana form! Wet the bandana, place it in the freezer, and then tie the chilly cool bandana around your pup's neck.
Check out the All for Paws Chill Out Ice Bandana.
Outdoor Dog Bed
If your dog is spending a lot of time outdoors in the August heat, it's time to invest in an elevated outdoor dog bed. The elevated dog beds stay cool because they aren't on the hot ground. Plus, many are made with fabric that allows for airflow, so they stay cool.
The Coolaroo elevated dog bed is a budget-friendly option.
Paw Balm
If your four-legged friend suffers from cracked or blistered feet, you need to apply paw balm. You can avoid this from happening by using paw balm before walks.
Car AC Extender
We already know the dangers of dogs in hot cars, but cars are even hot when you are in them during the summer. This is especially true if your dog rides in the back where the air conditioning isn't as strong. You can fix this problem with a car ac extender like The Noggle.
Pet Crate Fan
Similarly, you can also add a fan to your pup's crate. They make safe, quiet fans, like this one, that fit on most crates and go carriers.
Portable Swimming Pool
Make it easy for a dog to have fun and cool off by investing in a portable dog pool. This dog pool from Chewy is made of PVC material and is designed to fold up and unfold with ease.
Waterproof Collar
Avoid a smelly collar that harbor growing bacteria by purchasing a waterproof collar. This is especially important for water-loving dogs.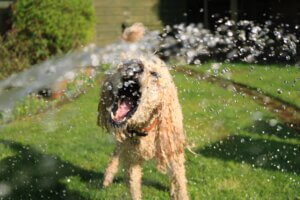 Outdoor Water Dispenser
Make getting water from the hose easy and fun for your dog with the Pikolai Outdoor Water Dispenser. Dogs can simply press the device with their paw to release a stream of fresh water from the hose.
Ice Cream for Dogs
Last but not least, we think everyone should have some doggy ice cream in their freezer during the summer months! You can find it at pet stores and many grocery stores. This tops the list of our favorite summer must-haves for dogs!