Share the News! It's Adopt a Dog Month!
October 6, 2020
5 min read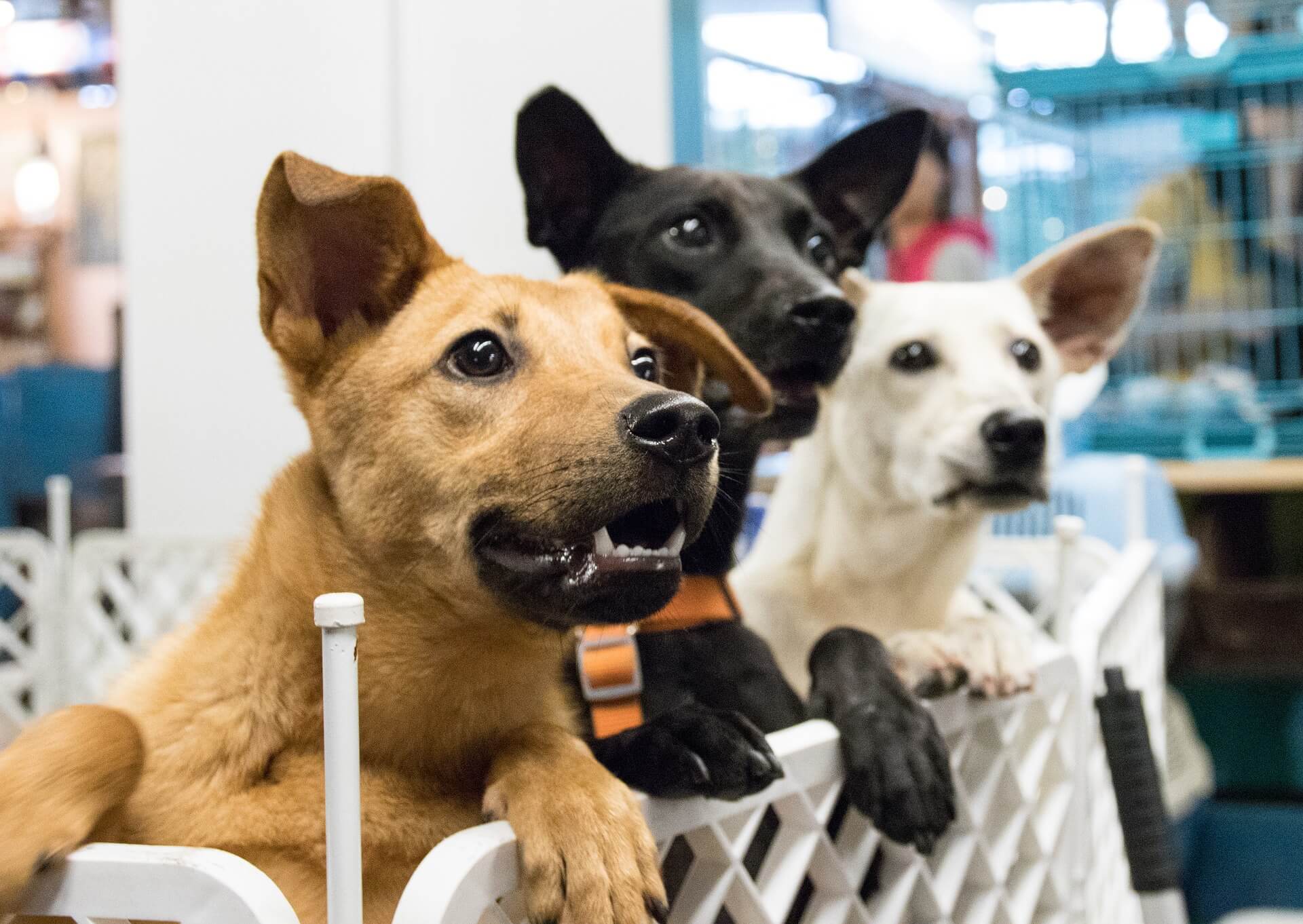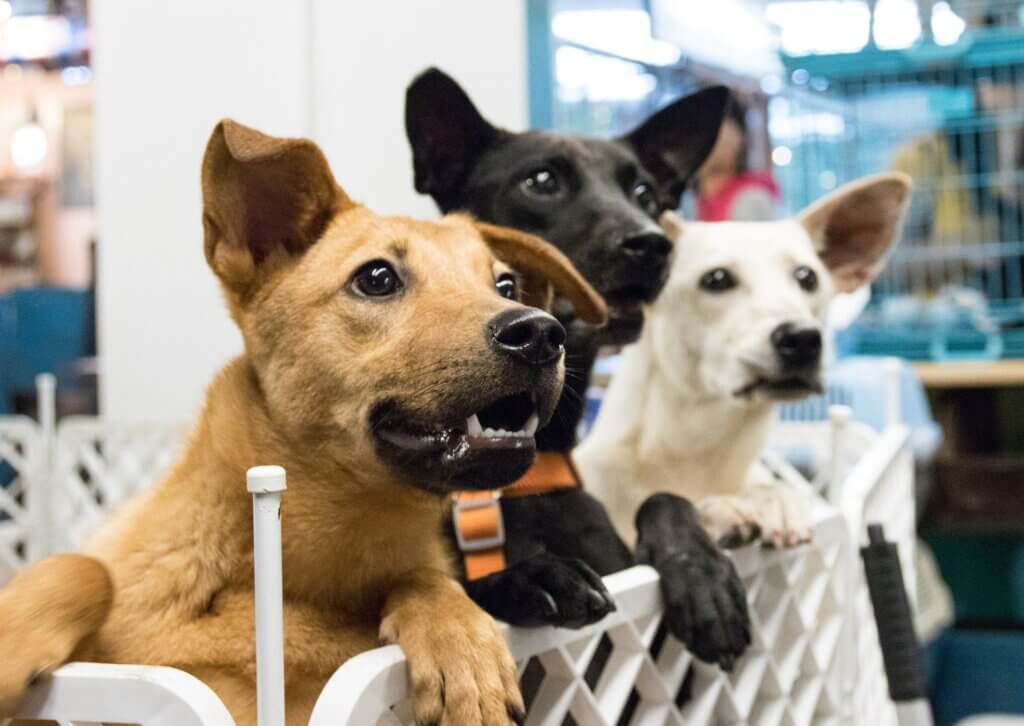 At Super Scoopers, we love all dogs, but we love to visit the forever homes of dogs who were previously abandoned and homeless. That's why we are happy to celebrate Adopt a Dog Month.
Since 1981, organizations like the American Humane and ASPCA (American Society for the Prevention of Cruelty to Animals) have celebrated Adopt a Dog Month each October. American Humane explains this month-long observation is designed to "help the estimated 3-4 million animals waiting in shelters every year get the loving, forever homes that they deserve."
Whether you have already adopted a dog from an animal shelter or plan to in the future, we hope you will find a way to participate in this October's Adopt a Dog Month. Here are 10 ideas.
1 – Talk About Adopt a Dog Month
An easy way to share the news is to post messages about Adopt a Dog Month on your social media pages. You can also use hashtags, such as #adoptdontshop and #adoptadogsavealife, to bring attention to the cause.
2 – Donate Money to an Animal Shelter
If you are able, donate money to a local animal shelter, such as Frisco Humane Society. The Frisco Humane Society is dedicated to saving the lives of homeless, abused, or unwanted animals. On their website, you can donate directly through PayPal or purchase items from their Amazon Wishlist.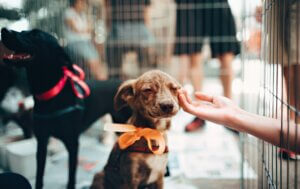 3 – Hold a Supply Drive for a Local Animal Shelter
Get your neighbors, school, or church involved in Adopt a Dog Month by hosting a supply drive to support a local animal shelter. Contact an area animal shelter and see if they have a wish list of items they need the most (such as dog food and blankets) and ask people to donate these specific items.
4 – Volunteer at an Animal Shelter
Animal shelters need volunteers. The sweet, abandoned dogs they are caring for love getting some extra attention. When you volunteer, you may be asked to take the dogs for walks, play with the animals, or clean. If you love dogs but can't adopt one at this time, this is a great way to fill your need for puppy kisses.
5 – Sign Up to be a Foster Parent
If you have a heart for dogs, consider signing up to be a dog foster parent. Many animal shelters don't have the space to hold all the dogs that come their way. Foster parents fill the need for a temporary home. Pet Finder explains, "When you foster, you agree to take a homeless dog into your home and give him or her love, care and attention, either for a predetermined period of time or until the dog is adopted."
6 – Look for Adopt a Dog Month Specials
Look for specials relating to Adopt a Dog Month where you live. According to Dogtime, "The City of Bloomington Animal Care and Control in downstate Indiana is getting into the Adopt a Dog Month spirit by holding special raffles, promoting spay and neuter programs, and reducing all dog adoption fees to only $40 for the entire month of October." But there are specials like these happening across the country! Speaking of spaying and neutering, if you have not had your dog spayed or neutered, consider doing so during October,
7 – Share Your Adopted Dog's Story
If you found your four-legged family member by way of adoption, share your story! Explain why you made the choice to adopt your dog from an animal shelter rather than buy from a pet store or breeder. Tell about what made you choose your special dog and give details about the adoption process. By sharing your story, you may convince others that adopting a dog is worth it.
Another reason to share your adopted dog's story – "The results of an Edge Research poll suggest people who adopt a dog from a shelter are far more likely to feel good about their experience than those who purchase a pet from a pet store."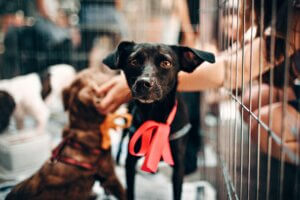 8 – Visit an Animal Shelter
Many people believe animal shelters are sad places, so they don't visit. While it is sad to see dogs who have been neglected, you might be surprised by your local animal shelter. Many animal shelters have found ways to make their shelters safe, loving homes for abandoned animals. And, if not, then visiting may inspire you to donate to make it a better environment for these special dogs.
9 – Fundraise for ASPCA
Use your social media and personal network to fundraise for ASPCA. ASPCA makes it really easy to do with its 31 Days of Rescue Dogs campaign tools. All you have to do is post a photo for 31 days during Adopt a Dog Month and ask for people to donate a $1 per photo. $31 can provide food, shelter, and more for a dog in need of adoption. Head over to #31DaysofRescueDogs to get all the details and start your fundraising campaign.
10 – Adopt a Dog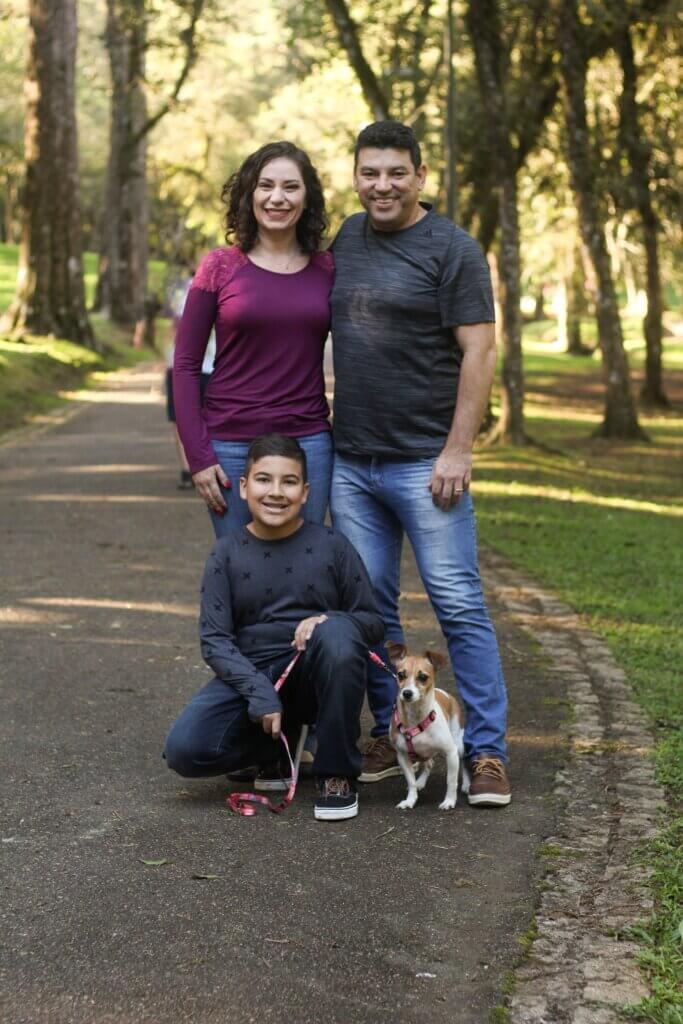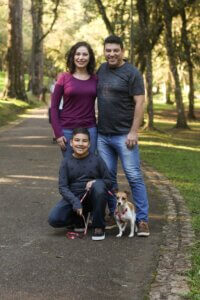 Last but certainly not least, consider adopting a dog in need of a forever home. If you are ready to adopt a dog, check with your local animal shelter, or visit Pet Finder to see what dogs are available for adoption. If you are looking for a specific breed, then search for a breed-specific rescue group rather than shopping for a puppy.
Once you add your adopted dog to your family, schedule weekly scooping packages with Super Scoopers.