Poop Scooping Tool Reviews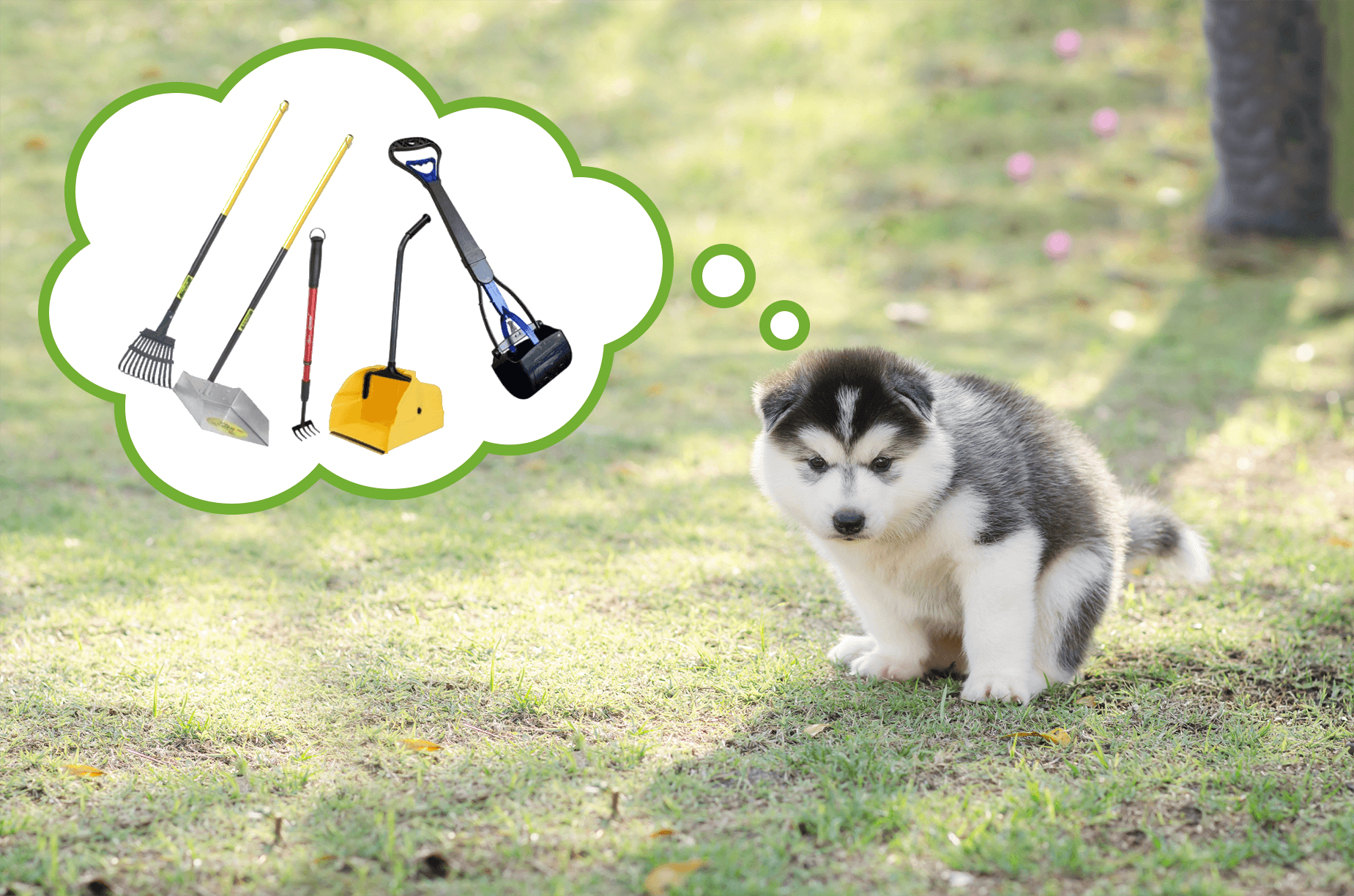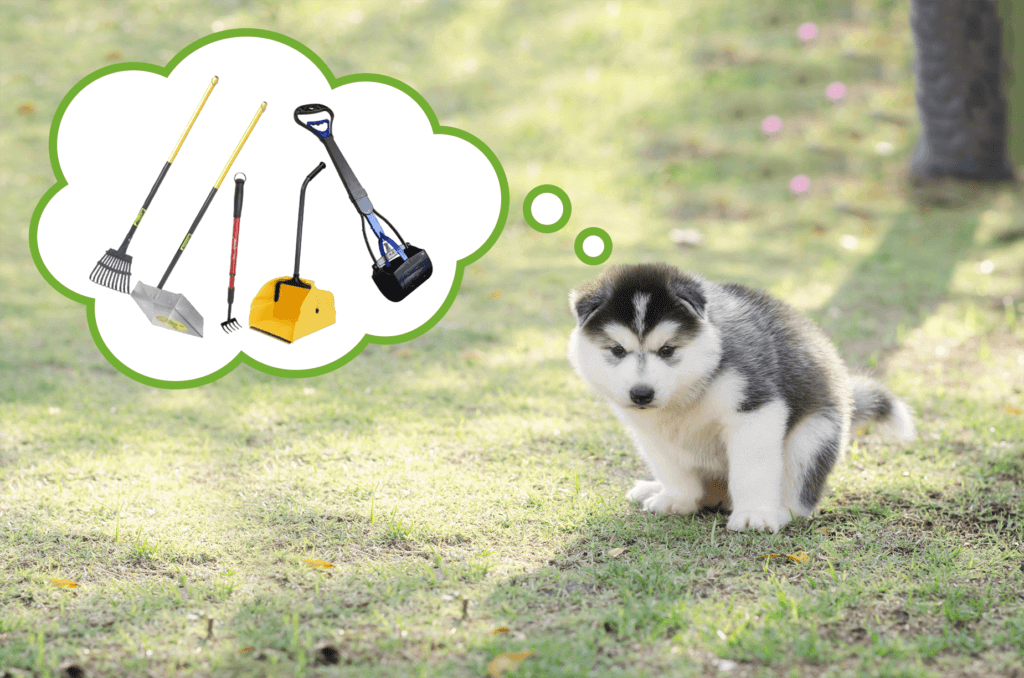 You adopted your new puppy, got their shots, their toys, and their food, but then you realized you have overlooked a vitally important tool every dog owner should have—their poop scooping tool! But with so many different scooping tools on the market, how do you choose which one to use? Fortunately, we have a team of professional pooper scoopers who have tried out several different types of scooping tools and can give you the "scoop" on each type! Although each tool has its own benefits and disadvantages, this guide can help you figure out which set may work best for your household's dog poop and backyard terrain.
The Claw Pooper Scooper Tool
This is the most common tool that people think of when they think of a "pooper scooper." Typically made of plastic and designed to be operated with one hand, I personally remember using this tool as a 5-year-old. The spring-loaded handle opens the clamp at the bottom, then the clamp closes around the poop as the handle is released.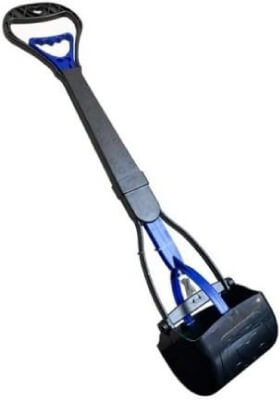 PROS:
Easy to Operate
Lightweight
Easy to find at most pet stores
CONS:
Requires a second receptacle of some type for emptying the waste (not normally included with the tool)
Difficult to clean
Difficult to work in tall grass or with runny waste
Repetitive use may cause strain on the wrist
Typically less durable than metal poop scooping tools
The Rake and Pan Pooper Scooper Tool
Increasingly becoming more popular, this tool is starting to emerge in garden section of hardware stores. This slender tines from the rake allow you to comb through the grass for poop, then scoot the waste into the pan for collection.
PROS:
Lightweight
Easy to find at most hardware stores
Easy to clean
CONS:
Pan doesn't hold much poop
Pan doesn't have a very ergonomic hold
Tines tend to bend over time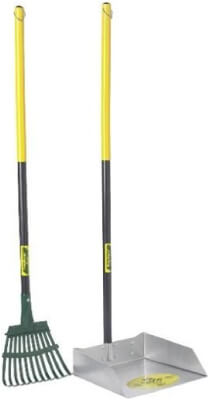 The Spade and Pan Pooper Scooper Tool
A variation from the rake and pan pooper scooper tool, this cleaning set is also starting to be seen in the market. The spade is a solution to poop pieces falling between the tines of rakes and being left behind on the grass. The spade is used to shovel dog waste from the ground into the pan.

PROS:
Great for tiny poop
Easy to use on short grass, astroturf and patio surfaces
Works well with runny waste
Easy to clean
Provides a pan for the poop
Lightweight
CONS:
Pan doesn't hold much poop
Pan doesn't have a very ergonomic hold
Hard to use in tall grass
The Jumbo Debris Dustpan and Corona Extendable Handle Cultivator
These tools are not typically sold with poop scooping in mind, but they are one of the most popular choices amongst professional pooper scoopers across the country. The jumbo debris dustpan is sold in the cleaning aisles of Lowe's and Home Depot, but you will probably have to go online to find the cultivator rake. The rake has an adjustable length, and with it you can scoop the waste into the dustpan for collection.
PROS:
Easy to use in tall grass
Adjustable rake height
Jumbo dustpan can hold a large volume of weight, great for scooping after large dogs or multiple dogs
Durable
Ergonomic handle on pail
CONS:
Heavier than aluminum tools
Not sold as a set; more expensive and difficult to acquire
Tiny poop can slip between the tines of the rake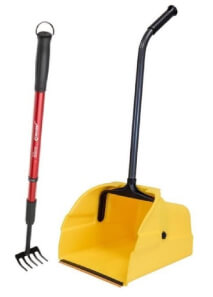 Bonus tip: To make your cleanup even easier, line your poop pan/pail with a kitchen trash bag before you begin scooping. When you finish removing all poop from your yard, simply tie off the bag and throw it away.
With the proper tools and a regular scooping schedule, you can keep your backyard clean and maintained for your new furry friend.