How to Choose a Dog Boarding Facility
November 9, 2021
4 min read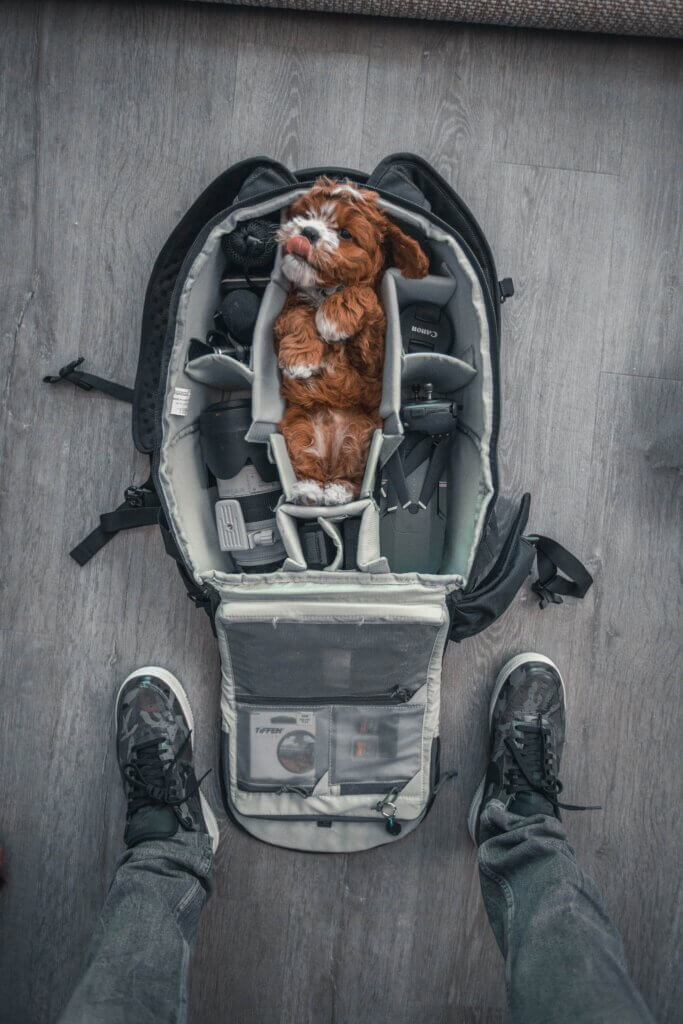 As much as you'd like to pack your pup in your suitcase, sometimes it is simply better to let him spend his holiday at a dog boarding facility.
Travel is pretty stressful for dogs, and it can also be unsafe. Rather than risking your dog feeling anxious around a lot of new people or escaping when Aunt Julie leaves the door open, consider a fun stay at a dog kennel.
Naturally, your dog's safety is a top priority when looking for a place for him or her to stay while you're apart. Use this guide to find a dog boarding facility that will bring you and your four-legged family member comfort and cheer.
Seek Recommendations
Start your search by asking for recommendations. Begin by asking the professionals who treat your dog regularly, such as your veterinarian or groomer. In addition, ask your friends, family, and neighbors which dog boarding facility they use and why. Personal recommendations are often the best way to find a place you feel comfortable leaving your fur baby.
Search for a Dog Boarding Facility Near You
Next, take time to search for a dog boarding facility near you. Of course, bigger cities will have more options. When you search for nearby facilities, remember that the closest choice might not be the best choice for your dog.
Do Your Homework
Once you have a few possible facilities in mind, it's time to do some homework. Just like you wouldn't enroll your baby in daycare without finding out a little more about it, you need to do a bit more research. Check their kennel's website, social media pages, and reviews.
Take a Tour 
One of the best ways to determine if this is the place for your dog is to take a tour. During the visit, pay attention to cleanliness and safety measures. Watch how the staff interact with the dogs and their owners. Keep in mind that the way you are treated matters, too. You should not feel rushed or like you aren't being given complete answers to your questions.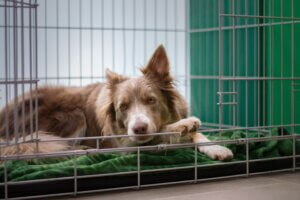 Ask These Important Questions
Use your tour to ask the staff the following questions.
Are you licensed?
What is the staff to dog ratio?
Is there a staff member on the campus 24/7?
What do you do in the event of a medical emergency?
What will my dog's experience be like? Will he stay in a kennel most of the day, have time to play with other dogs, or go on walks?
Do you have any immunization requirements?
Do you offer any special services (such as doggie daycare, training, or grooming)?
The answers to these questions should help you decide if you can feel comfortable leaving your four-legged family member in their care.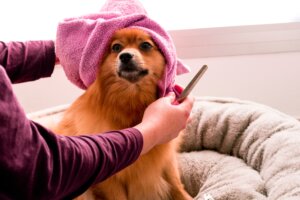 Consider Costs
Finally, consider the costs. Costs vary greatly. For instance, you may fall in love with a dog boarding facility that is more like a fancy dog hotel and spa, but it may hurt your wallet. Some smaller, less expensive kennels offer exceptional one on one care.
It is also wise to get a list of hidden fees upfront. For instance, while you may be told it costs $40 a night to board your dog, you could be charged additional fees for late pickup or early drop-off.
Some facilities offer upgraded boarding packages that include things like a bath and grooming session before you pick your pup up.
Remember the Alternatives
If you struggle to find a dog boarding facility that you like or one that has openings for your travel dates, keep in mind that there are alternatives, such as pet sitters.
Check out 7 Alternatives to Dog Boarding Facilities This Holiday Season for more ideas.
While we don't board dogs, we can help you get your yard clean and ready for guests this holiday season. Contact us for regular poop scooping services or a one-time holiday cleaning.