What are the Dog Symptoms of COVID-19?
August 18, 2020
5 min read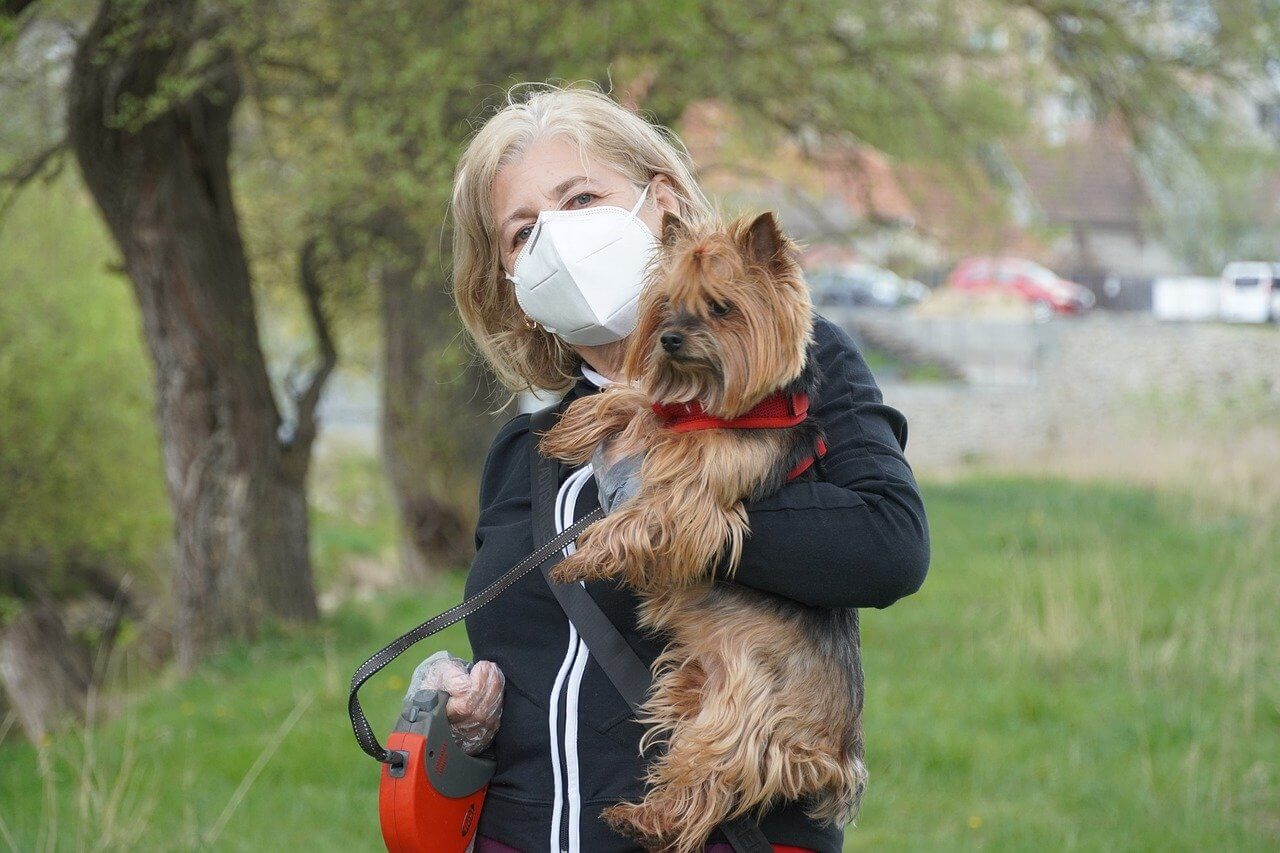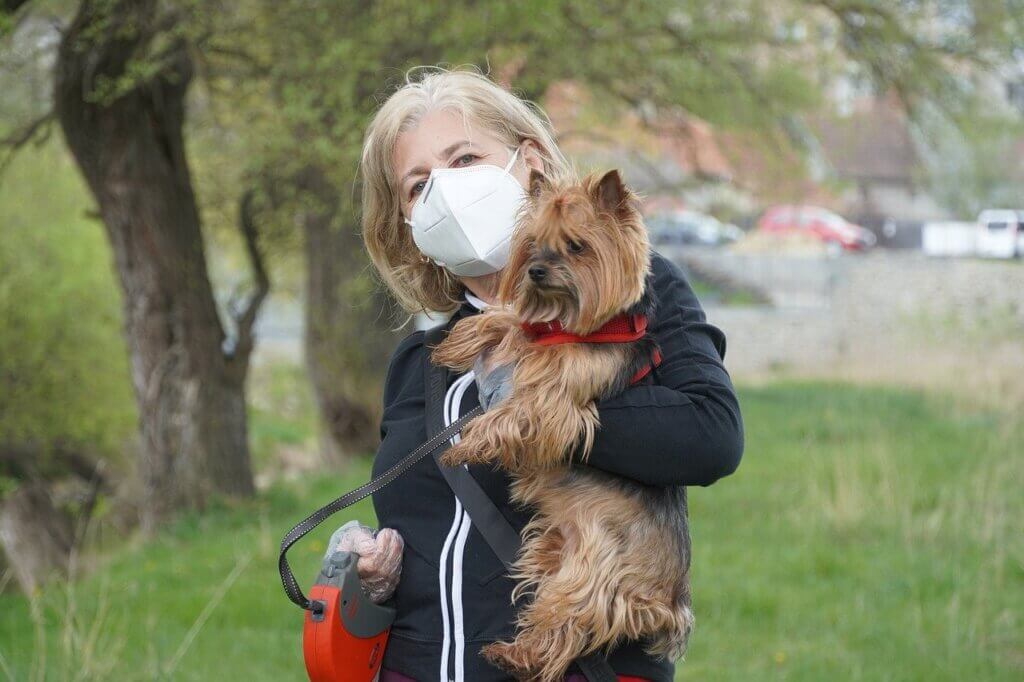 Is your dog coughing? Are you panicking and searching for the dog symptoms of COVID-19? You're not alone. The pandemic has made pet owners paranoid. We've seen the danger it presents for humans, so we are concerned about our furry family members.
First things first – yes, dogs can get COVID-19. However, it is rare. According to the American Veterinary Medical Association, "Despite the number of global cases of COVID-19 surpassing the 7 million mark as of June 8, 2020, we are aware of only a handful of pets and captive or farmed wild animals globally that have tested positive for SARS-CoV-2." Since June 8th, the number of animals infected still remains low.
However, cases of dogs infected with COVID-19 is hitting close to home. In July, a dog in Tarrant County, Texas was the first dog in the state to be confirmed positive for COVID-19. In this case, the dog was tested for the virus not because he exhibited dog symptoms but because his owner tested positive for the virus.
To ease your mind, we're answering some of the most common questions about this dog illness.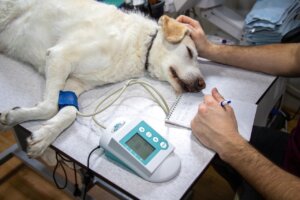 How Do Dogs Appear to Get COVID-19?
It's important to recognize that studies have so far shown that pets are not spreading the coronavirus to their owners (or humans). Both the Center for Disease Control and Prevention (CDC) and the World Health Organization consider the risk of animals spreading COVID-19 to humans as low. You can't get the virus from petting your dog. With that being said, it does appear that humans can spread COVID-19 to dogs.
National Geographic reports, "The narrative for the coronavirus in animals has so far been consistent and narrow: They are rarely affected. When they do get the virus, it's almost always from an owner. They have mild symptoms. They usually recover. In reality, little is known about how the virus affects the average pet dog."
What are the Dog Symptoms of COVID-19?
Essentially, the dog symptoms of COVID-19 mimic human symptoms. It tends to look like a mild respiratory dog illness. For example, is your dog coughing? It could be a sign of the virus, but as with humans, it could also be a symptom of a mild cold or allergies. According to the CDC, these are the signs of sickness in animals:
Fever
Coughing
Difficulty breathing or shortness of breath
Lethargy
Sneezing
Nasal/ocular discharge
Vomiting
Diarrhea
Unfortunately, Buddy, the first dog to test positive for COVID-19 did pass away. Buddy also had cancer. National Geographic explains, "It's unclear whether cancer made him more susceptible to contracting the coronavirus, or if the virus was responsible for any of his symptoms, or if it was just a case of coincidental timing." As far as Buddy's symptoms, his owners noticed he was struggling to breathe, the effort becoming so labored it sounded like a freight train. He also appeared to lose his appetite. Like the other animals who have tested positive, Buddy seemed to have contracted the virus from his infected owner.
How Can I Protect My Four-Legged Family Member from this Dog Illness?
Generally, you want to follow the same CDC recommendations for humans with your pets – except for masks. You should not put your dog in a mask. However, just as we are told to practice social distancing, you should also try to have your dog practice social distancing. For dogs, this means walking your pet on a leash at least 6 feet away from others, not allowing your pet to interact with people who do not live in your household, and avoiding large public gatherings.
What about heading to a dog park? Well, experts discourage it at this time. If you do choose to visit a dog park, try to practice social distancing, and bring your own dog supplies rather than using park equipment (such as park water bowls). Then, clean and disinfect anything you took to the dog park when you get back home.
What If Someone in My House is Infected?
If someone in your house tests positive for COVID-19, all family members need to be isolated away from this person. This includes your four-legged family members. The CDC suggests:
Having another family member take care of your dog during this time.
Avoiding having contact with your dog (no cuddling, petting, etc.).
If you have to care for your pet, wash your hands before interacting with your dog, and wear a mask.
If you are worried you might have passed COVID-19 to your dog, do not rush to the veterinarian's office yourself. Call first to find out the office procedure.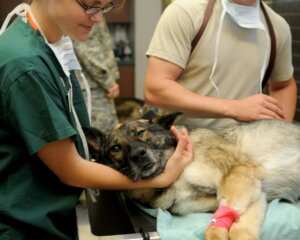 What Do I Do If My Dog Tests Positive?
If your dog tests positive for the virus, your pet needs to be isolated from the family and others. Here are some other guidelines:
Avoid contact as much as possible.
Monitor your dog's symptoms and speak with your veterinarian regularly.
Clean and disinfect animal care items often.
Launder bedding and other soft materials.
According to the CDC, "There is no evidence to suggest that waste from infected pets needs any additional disinfection. Wear gloves when cleaning up after your pet, and place fecal material or litterbox waste in a sealed bag before disposing."
Speaking of dog waste, Super Scoopers is a dog poop cleanup service in the Dallas, Texas area. After we scoop your dog's poop, we take the waste with us and dispose of it according to local health & sanitation regulations.
We understand that your dogs are beloved members of the family and you want to keep them protected from COVID-19. At this point, it appears the most effective way to protect your dog from contracting the virus is to follow the same social distancing measures humans are asked to follow. Likewise, the dog symptoms of COVID-19 appear to mimic human symptoms. If you are worried your pet has been exposed to COVID-19 or shows symptoms, contact your veterinarian.