Participate in National Preparedness Month – Pack a Dog Emergency Kit
September 1, 2020
4 min read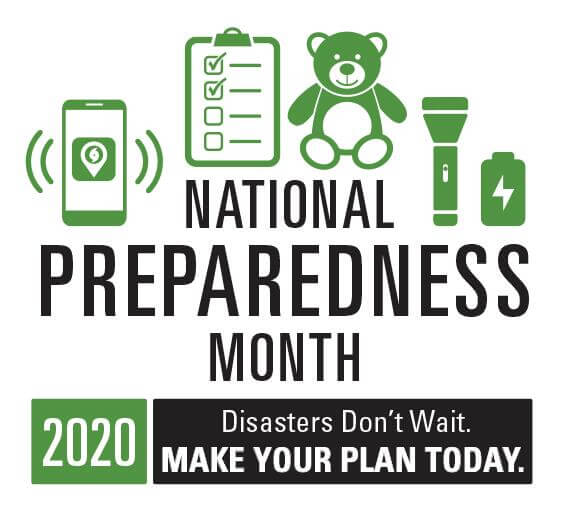 September is National Preparedness Month in the United States. During this month, FEMA brings attention to the need for Americans to prepare for potential disasters, such as making an emergency plan and packing an emergency kit. Unfortunately, disasters can strike anytime. Practicing preparedness today, such as packing a dog emergency kit, can be lifesaving tomorrow.
Plan for Your Four-Legged Family Members, Too
Unfortunately, when it comes to preparedness, many Americans focus solely on their human family members. This is a huge mistake. For example, when hurricanes force evacuations, many pets are left behind. Here's why the Humane Society stresses dog hurricane preparedness:
"You have no way of knowing how long you'll be kept out of the area, and you may not be able—or allowed—to go back for your pets. Pets left behind in a disaster can easily be injured, lost or killed."
The basic rule is if it isn't safe for you, then it isn't safe for your pet. That's why it is important to include your four-legged family members in your preparedness plan.  According to Ready.gov, "The likelihood that you and your animals will survive an emergency such as a fire or flood, tornado or terrorist attack depends largely on emergency planning done today. Some of the things you can do to prepare for the unexpected, such as assembling an animal emergency supply kit, […] are the same for any emergency."
Preparedness Must-Haves for Pet Owners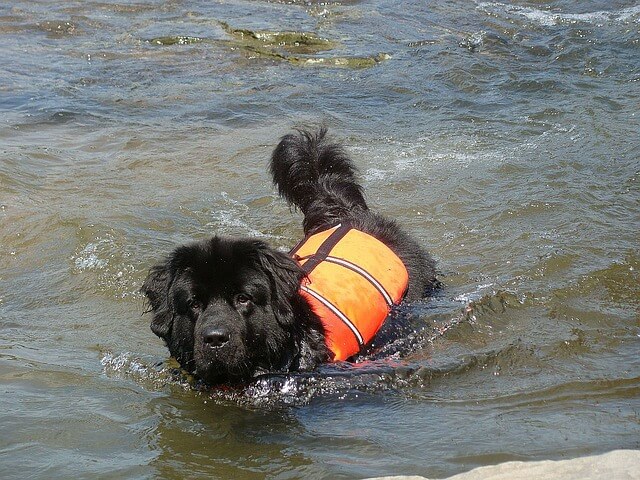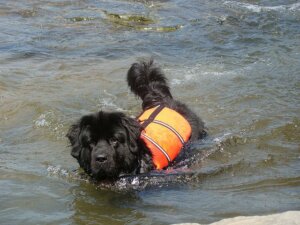 Pet preparedness begins with having clear ways to find your dog if he or she gets separated from you. It is critical that all dogs wear collars with ID tags solely for this reason. Along these lines, it is also wise to have your dog microchipped.
However, even if your dog is microchipped, he still needs to wear a collar with an ID tag. This is because it is a quick and easy way for a stranger to identify your pet and find a way to contact you versus having to take your dog to a veterinarian's office for scanning. If your dog is microchipped, make sure you update your contact information with the microchip company if it changes.
Basic Dog Emergency Kit Supplies
Ready.gov explains, "Just as you do with your family's emergency supply kit, think first about the basics for survival, particularly food and water." Essentially, your pet emergency kit should include everything they would need if forced to evacuate. Plus, you should include items that will help if you become separated. Below is a list of items you should include in your pet emergency kit:
A copy of important veterinary records (rabies certificates, vaccinations, etc.)
A copy of registration documents
Microchip information
A current photo of your pet with a description on the back (breed, gender, weight)
Your family's contact information
Medications
A supply of flea and heartworm preventatives
A 3-day supply of food (in a waterproof container or canned food)
A 3-day supply of water
Food and water dishes or bowls
ID collar
Leash
Pet Carrier
Bedding, or other comfortable material for sleeping such as a towel
Toys
Sanitation supplies (doggie bags, etc.)
Cleaning supplies
The Center for Disease Control has a helpful Dog Emergency Kit Checklist you can print out for a guide as you assemble your own.
Additional Dog Emergency Kit First Aid Supplies
In addition to having a dog emergency kit with the basic supplies needed in the event of an evacuation, every dog owner should also have a first aid kit. Most of us have a first aid kit in our home for our human family members, but we should also have one specifically for dog medical needs. The following list of items comes from the ASPCA Animal Poison Control Center: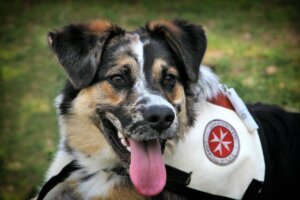 Absorbent gauze pads
Adhesive tape
Cotton balls or swabs
Fresh 3% hydrogen peroxide
Ice pack
Disposable gloves
Scissors with a blunt end
Tweezers
Antibiotic ointment
An oral syringe
Liquid dishwashing detergent
Towels
Small flashlight
Alcohol wipes
Styptic powder
Saline eye solution
Artificial tear gel
Contact info for your veterinarian and local veterinary emergency clinics
Ideally, your first aid supplies should be in a small enough container to place inside your dog emergency kit.
Super Scoopers is Participating in National Preparedness Month
During the month of September, we will be sharing tips to help dog owners practice pet preparedness. We believe that a little bit of preparation goes a long way. Stay tuned for more!
Speaking of preparedness, did you know you can schedule regular poop scooping services in advance? Accumulating dog poop is not safe – it attracts disease-carrying pests, flies, and parasites. Find out how we can keep your yard healthy with our residential poop pickup services.